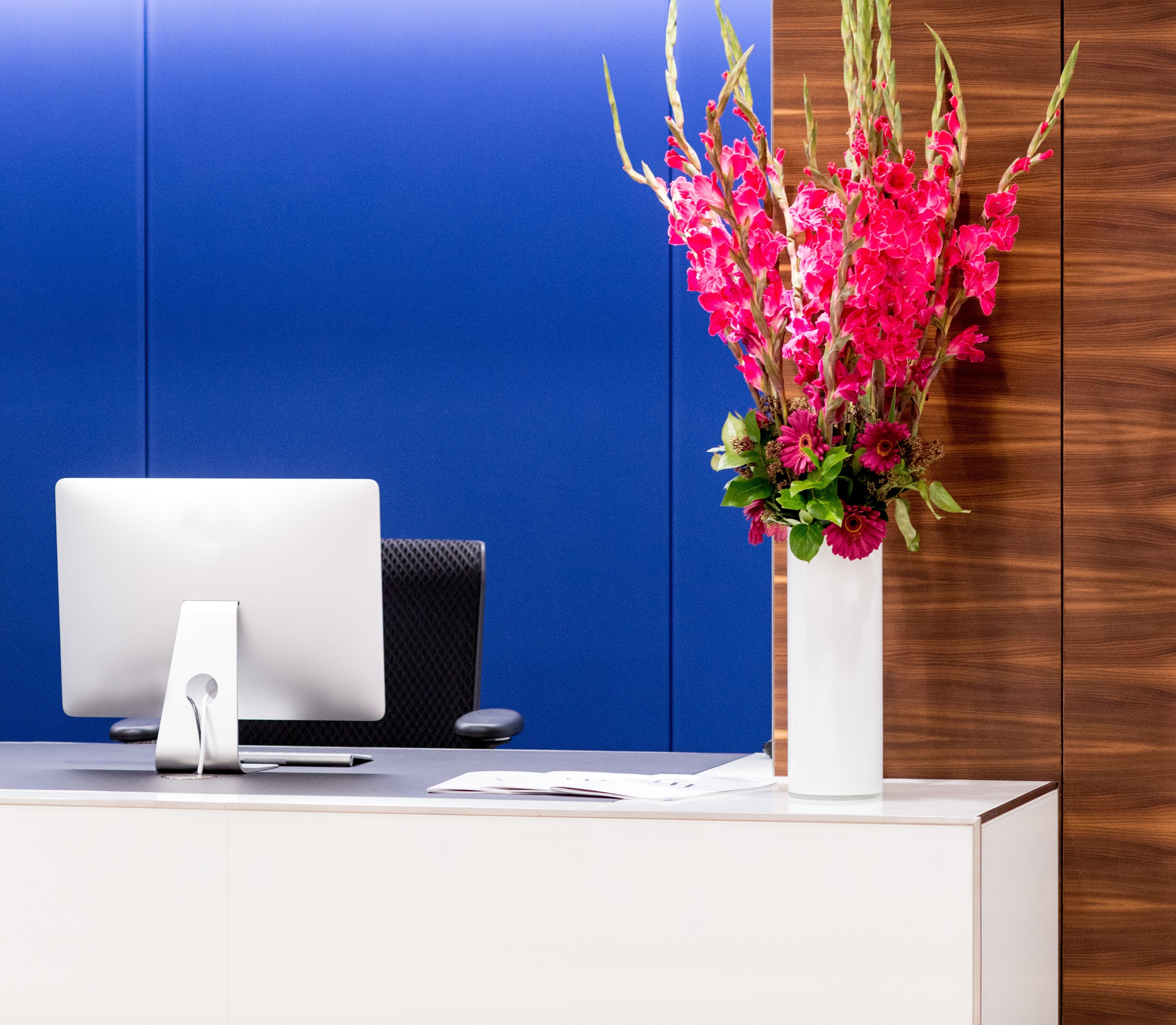 Corporate Services
Put the experience and service of the Bell Flowers team to work for your company. As the premier florist that has been serving Washington DC and the surrounding areas for over 75 years, Bell Flowers has the skill and knowledge to help you with all your floral needs.
One of a Kind Designs
We'll create a one-of-a-kind custom design that fits your brand and company culture.
Automatic Deliveries
Place one order and we'll take care of the rest. Fresh deliveries will arrive on time each week.
Free Consultation
Our expert design team will meet you at your office to see your space and we'll create a custom weekly order just for you.
Ordering Your Way
Place an order via our secure website, by email 24 hours a day, or over the phone with our expert customer care team. We're here to help!
Associate Gifts
For an anniversary with the company, a birthday, or the birth of a new baby, flowers are a great way to show them they're appreciated.
Budget Planning
Since we create custom designs just for your reception lounge, our prices stay the same. You give us your budget and we won't go above it.
Schedule a Free Consultation