Thank you for choosing Bell Flowers for your floral needs!
Here's some quick information on the best way to pick up your floral order.
Our address is 8947 Brookville Rd Silver Spring, MD 20910.
Our main entrance is located on the back-side of the large yellow building at the stoplight of Brookville Rd and Stephen Sitter Ave.

Please park in one of the Bell Flowers parking spots on the side of our building or any parking spot along the fence at the back of our parking lot. See the map below.

Once you arrive, please

call 301-588-1300

with the following information:

The name as it appears on your order

The make and model of your vehicle
We will box your gift for travel and bring it to your vehicle.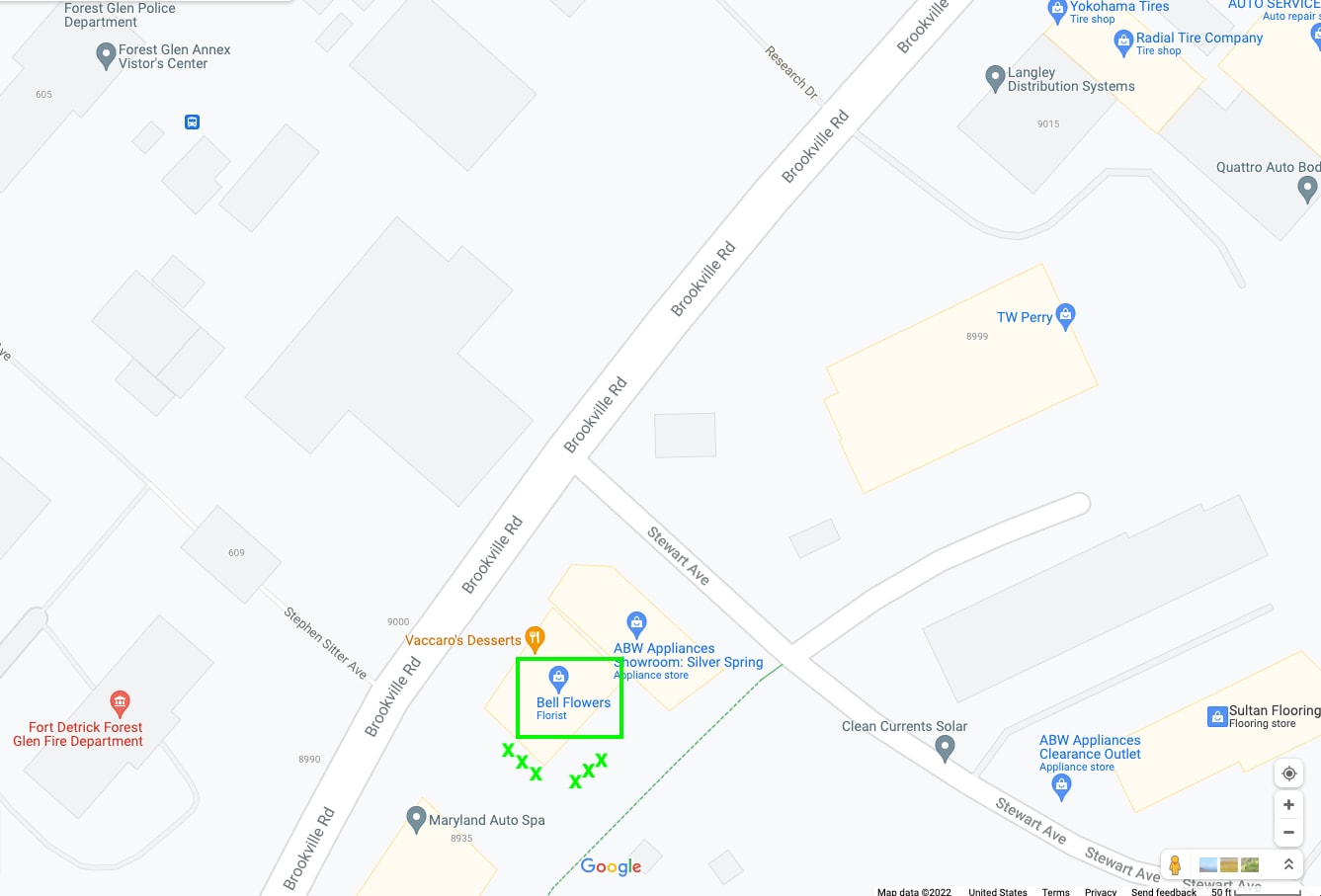 Please give us a call at 301-588-1300 with any questions.